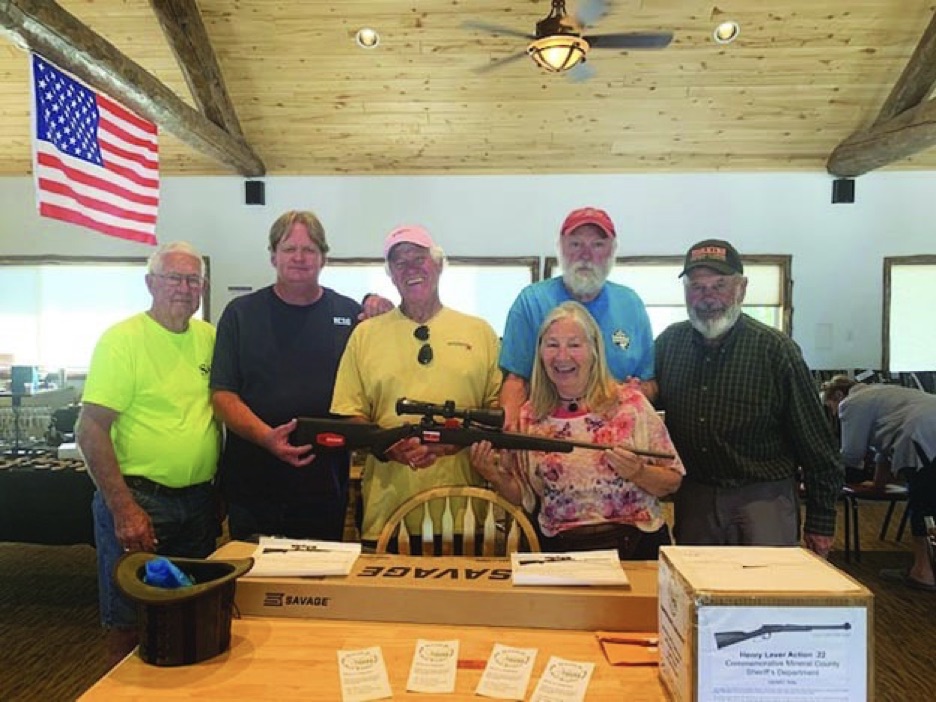 Raffle tickets were sold for the pictured rifle, to raise funds for Mineral County's emergency services, being held by FOMCES board and committee members, Carl Hill, Sheriff Fred Hosselkus, Dan Duffy, Margarite Holt, Al Clark and Robert Goodwin.
---
Posted Jul 26, 2019
CREEDE— On Saturday, July 20, the Friends of Mineral County Emergency Services (FOMCES), a non-profit 501(c)(3) organization, drew the winning ticket for a Savage Trophy Rifle with Scope. Tickets were sold to raise funds in support of Mineral County's emergency services comprised of the county's search & rescue, EMS and fire department teams. Five hundred tickets were sold, and Sheriff Fred Hosselkus drew out the winning ticket in front of an enthusiastic crowd at Mountain Views RV Resort in Creede. The winner was a nearby local – Carol Jones of Center. Congratulations, Carol.
FOMCES would also like to thank everyone that supported this by purchasing tickets and making donations.
Mineral County Miner
835 1st Ave. Monte Vista CO 81144
719-852-3531